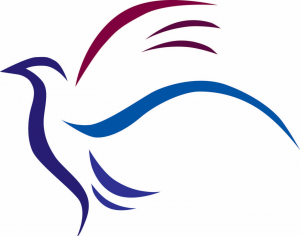 On Thursday 21st April, author Helen Moss came to our school to do some creative writing workshops with us. She talked about how to build up a story from a single place. She read us a part of one of her books called "The Mystery of the Midnight Ghost".  She explained that when she writes a story, she knows exactly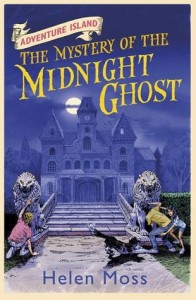 here it is set. She goes to that place to research it first and brings back a souvenir, which she puts on her desk to give her inspiration for her books when she is writing.
By Simon 7B
Helen Moss was really friendly and warm to all the students and she helped everyone's ideas blossom. She started the workshop off by talking about her mystery series called 'Adventure Island' and how she started getting the ideas. She explained how she likes to choose a setting with a good history like Egypt.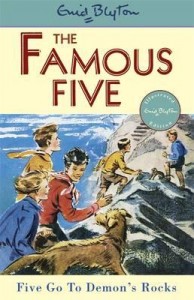 A technique she told us to use when writing stories is to close your eyes and imagine the setting – a setting where your character is searching and hiding, waiting for the culprit. The culprit of a mystery story is the person who committed the crime. The main characters of your story are doing the police work – trying to catch the culprit when they are not supposed to.
Helen Moss is a fantastic author who has great ideas. She says she got her inspiration for writing mystery stories from things like 'Scooby Doo' and 'The Famous Five'. The workshop was a great experience and many people have learnt different techniques for their writing.
By Owen, 7W
The Helen Moss session was really enjoyable; it helped us to explore different ideas and aspects of creative writing, which will help us with future pieces of work. My favourite part was creating a character; Helen had some unique ways for making them. One included using personality traits of our pets! I enjoyed talking about creative literature and putting my own ideas across. Overall the session was educational, enjoyable and very funny at times.
By Abby, 9C
I really enjoyed the visit by Helen Moss. We had to create a main character for a book, as a class. We gave the character several strengths and weaknesses. This was good fun and really helpful for any creative writing I shall do in the future. Finally it came to the naming of the character – many people said it sounded like me, so we gave her the last name of Catchpole. This was a bit of a coincidence as it turns out that the name of one of the characters in Helen's new book 'Mystery and Mayhem" is called Catchpole. We couldn't decide on a first name, it was between Grace and Elizabeth, so Helen came up with a theory. Our characters name is really Grace, but she doesn't like it so she calls her self Elizabeth!
By Tom 9C
In our workshop we discussed what made a good or a bad character, and how to show what they're like. The whole group participated in choosing the name, it was a very fun activity. Helen spoke about her writing and how she finds the perfect mystery to work out. I think coming away from the workshop, she inspired many people to start writing, or at the very least thinking about character points."
By Ellie 9W