Book List
Wolf Hollow by Lauren Wolk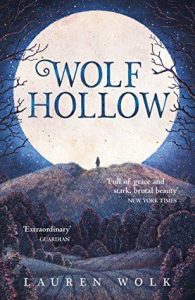 Annabelle has lived in Wolf Hollow all her life: a quiet place, still scarred by two world wars. But when cruel, manipulative Betty arrives in town, Annabelle's calm world is shattered, along with everything she's ever known about right and wrong.
When Betty accuses gentle loner Toby – a traumatised ex-soldier – of a terrible act, Annabelle knows he's innocent. Then Betty disappears. Now Annabelle must protect Toby from the spiralling accusations and hysteria, until she can prove to Wolf Hollow what really happened to Betty.
Radio Boy by Christian O'Connell
Spike's your average awkward 11 year old, funny and cheeky and with a mum to reckon with. When he becomes the first presenter ever to be sacked from hospital radio, he decides to carry on from a makeshift studio in the garden shed, with the help of his best friends Artie and Holly, disguising his voice and going by the moniker Radio Boy. Week by week, word gets around and soon Spike is a star… if only people knew it was actually him. When Spike begins to believe his own hype, and goes too far with his mocking of the school headmaster, a hunt is launched for the mysterious Radio Boy.
Time Travelling With A Hamster by Ross Welford
A twelve-year-old boy discovers his dead dad's time machine and goes back in time to try to prevent the accident that killed him I suppose if you'd asked me before, I'd have said a time machine might look something like a submarine? Or perhaps a space rocket. Instead, I'm looking at a laptop and a tin tub from a garden centre. This is my dad's time machine. And it's about to change the world. Well, mine, at any rate. Al Chaudhury has a chance to save his dad's life-but to do it he must travel to 1984…
 Car Jacked by Ali Sparkes
Jack Mattingly is a genius. He has an IQ of 170. He speaks fluent Mandarin and Latin. And he can calculate the square root of 1,673,549 in his head. But when Jack's parents' car is hi-jacked, with him inside it, for once he's as clueless as the rest of us. The car-jacker doesn't know Jack's in the car – yet. But it's only a matter of time before he's discovered. And then, anything could happen. Only one thing's for sure: Jack's in for the thrill-ride of his life…
Beetle Boy by M G Leonard
A boy investigates the connection between his missing scientist father and some unusually intelligent beetles next door Darkus is miserable. His dad has disappeared, and now he is living next door to the most disgusting neighbours ever. A giant beetle called Baxter comes to his rescue. But can the two solve the mystery of his dad's disappearance, especially when links emerge to cruel Lucretia Cutter and her penchant for beetle jewellery?
Welcome to Nowhere by Elizabeth Laird
Twelve-year-old Omar and his brothers and sisters were born and raised in the beautiful and bustling city of Bosra, Syria. Omar doesn't care about politics – all he wants is to grow up to become a successful businessman who will take the world by storm. But when his clever older brother, Musa, gets mixed up with some young political activists, everything changes… Before long, bombs are falling, people are dying, and Omar and his family have no choice but to flee their home with only what they can carry. Yet no matter how far they run, the shadow of war follows them – until they have no other choice than to attempt the dangerous journey to escape their homeland altogether.
The Bubble Boy by Stewart Foster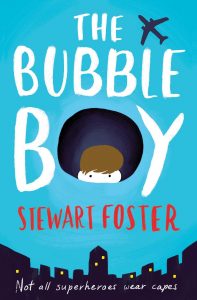 Eleven-year-old Joe can't remember a life outside of his hospital room, with its beeping machines and view of London's rooftops. His condition means he's not allowed outside, not even for a moment, and his few visitors risk bringing life-threatening germs inside his 'bubble'. But then someone new enters his world and changes it for ever. "The Bubble Boy" is the story of how Joe spends his days, copes with his loneliness and frustrations, and looks – with superhero-style bravery, curiosity and hope – to a future without limits.
Murder at Midwinter by Fleur Hitchcock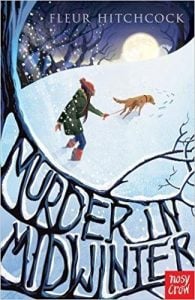 Sat on the top of a bus days before Christmas, Maya sees a couple arguing violently in the middle of a crowded Regent Street. They see her watching, she looks away, and the woman disappears. Maya goes to the police, who shrug and send her away. Then a body turns up… Now convinced she is a vital witness to a crime, the police send Emma into hiding in rural Wales. She resolves to get to the bottom of the mystery. Then the snow comes and no one can get out. But what if someone can still get in?